Embracing Creativity:
Beginners Creative Arts and Writing Group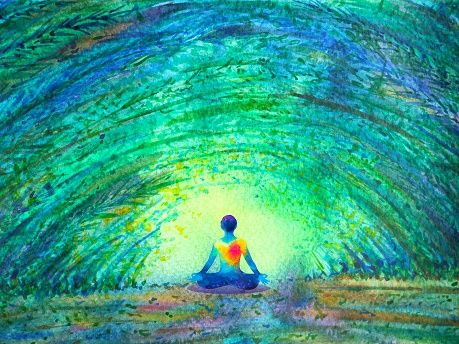 Creative Arts and Writing Group Support
Enhance positivity and self-care.
Gain a new perspective and vision for the future.
Learn new skills and ways to cope.
Experience being calm and grounded.
Relieve stress and anxiety.
Testimonials from Previous Group Participants
Gained more of being able to listen to my inner voice and act on it. I have found the course and feedback enriching and fulfilling…
What I have gained is the openness to experiment with my creativity and sense of connection with others. Thank you so much Jacki
Thanks so much for running this phenomenal group for us. I really enjoyed the activities that guided you during this challenging time.


This group had given me permission to 'just be' with a very mindful group of others. It was an indulgence I need to give more to myself, to make time for.
I found the Creative Arts and Writing Group the perfect way to combine, both of loves of my life. I felt safe and comfortable with a small group of people. I enjoyed every process and looked forward to each group session. I definitely took away something that was important and that is, to finally fit my own oxygen mask and to finally schedule in time for myself. Thank you for an amazing group.
About this Group
This is not your typical art or writing class. In the supportive environment of a small, on-line group, together with art, writing and other creative techniques, you will have a chance to explore, experiment with and develop your creativity.
Develop a new perspective that will transform you and your life and learn new ways to cope.
Creative arts and writing are tools that can bring what is inside yourself outside yourself to be seen literally or symbolically on the page in front of you. This helps you observe your experience without being overwhelmed by it. The purpose of this group is not about creating a masterpiece or prize-winning novel. It is about expressing your true thoughts, feelings and experiences in a way that can bring relief, understanding, connection and ideas for coping better.
In this five-week group, you will be guided through a series of structured and supported exercises in art and writing. You choose how much (if anything) you wish to share with others. There will be fun and lightness, opportunities to interact with others and practical activities you can take away.
Creative practices can calm and soothe. They build connection and belonging. They can access the unconscious (the unknown) and generate new ways of knowing and being.
Experience these benefits and book today as places are very limited.
VERY IMPORTANT: No artistic or writing experience or skill is required to do this group. Anyone can do it!
Online May Group Dates and Times:
Friday 13th May 2022, 3-4.30pm AEST
Friday 20th May 2022, 3-4.30pm AEST
Friday 27th May 2022, 3-4.30pm AEST
Friday 3rd June 2022, 3-4.30pm AEST
Friday 17th June 2022, 3-4.30pm AEST
Places are limited to 10 people so book your place now.
Group Facilitator
| | | |
| --- | --- | --- |
| | | Jacki Short is the Director of Sydney Centre for Creative Change and a registered Counselling Psychologist, Play Therapist and Supervisor. She has been running training, retreats and groups for over twenty-five years using creative therapies and is passionate about supporting others through hard times using the inherent power in methods such as creative arts and writing. |