I thoroughly enjoyed this mornings workshop. It was professionally hosted by Jacki and Kim's presentation was fun, super informative and full of practical tools to take away. Thank you so much :)
√ It's great having ideas on how to play in therapy that's now in an online platform.
√ Most useful training with provision of materials to take away and use straight away.
√ Sometimes you leave PD days but feel like you've not gained much in terms of practical skills.
Everything was so useful here.
√ Fantastic presenter - loved the practicality of it.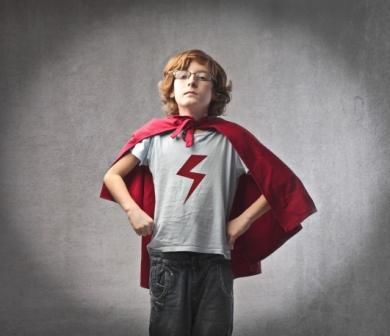 There is in every child at every stage a new miracle of vigorous unfolding.
Erik Erikson

Playful Therapy for Children and Young People: Narrative Based Activities for Assessment and Intervention Online
Course Overview:
This half day live online training is designed for those in child counselling and mental health services who want to 'hear the voice of the child'. Learn how to therapeutically and playfully engage with young clients for assessment, intervention and outcome evaluation.
Hear about creative child counselling interventions, imaginative play-based engagement and assessment tools that have been used effectively by the presenter for over 12 years in managing family violence, significant losses and trauma. Inspired by Narrative Therapy's playfulness and inventiveness, gain understanding about responding to problems and collaborative identity restoration.
This training will assist you to develop simple, respectful ways to establish boundaries, explain confidentiality and assess risk with clients 5-17 years old. It will incorporate a range of engaging, imaginative activities to invite connection, foster enjoyable participation and help a child both explore their current problems, and reveal and name their resourcefulness, strengths, hopes and values.
The training has a child-centred approach, but is not about 'child-directed play.' The smorgasbord of inventive, evidence-based practices are informed by the principles of Narrative Therapy, Play Therapy, Mindfulness, Brief Solution-focused, Strengths-based, Systems Theory, Single Session Therapy and a sprinkling of Mary Poppins' magic.
You will have the opportunity to:
Develop your curiosity and openness to a child's presentation and responses
Foster imaginative and playful conversations about serious problems and possible ways to resolve them.
Hear about how to help a child or young person talk about and be re-energised by new ways of relating to their feelings, values, hopes and intentions.
Explore practical ways to help children externalise and gain some perspective on their challenges.
Learn how to not get stuck in a mire of problem stories.
Consider relevant theory on child development, therapeutic approaches, responding to risk and trauma and practitioners' self-care.
What ideas are explored?
What therapeutic activities can help the child see their problem and strengths in a new light?
How can therapeutic conversations foster playfulness, delight, hope and new possibilities?
How can we help the child tell their story in ways that are important to them?
What theories inform this work?
Do these activities work for all ages?
How can I use these methods in safe and respectful ways?
Who Should Attend?
All those working with children and young people in a counselling or case work capacity who want to work in more engaging, strength based and creative ways. Psychologists, school counsellors, social workers, counsellors, youth workers, case workers, pastoral workers, other allied health professionals and students of these disciplines working with children and young people.
Workshop Facilitator
Kim Billington - Masters in Counselling,Masters in Narrative Therapy and Community Work, Bachelors in Education

Training Date and Time
or 22nd Sept, 2020 9am - 12pm AEST
or 18th Nov, 2020 9am - 12pm AEDT
Training Details
Included in the training price:
3 CPD points/hours
Comprehensive Seminar Workbook will be emailed to you
Certificate of Attendance will be emailed to you
GST
9am - 12pm Training
Early bird savings for bookings made two months prior to training.
Training Cost
SPECIAL DISCOUNT Price $120

Work Paying?
Lucky you!
Send us an email requesting an invoice via the contact page with your name, the dates and name of course/courses you'd like to do and the name of your organisation who you want us to invoice and we will send you an organisational invoice and a registration form.
What people are saying about this course:
√..practical and experiential.
√..valuable to see the relevance to younger children and had learning reinforced by actually doing the activities.
√..superb and thoroughly enjoyable.
√..chance to learn about some excellent tools and ideas for working with children.
√..really practical and great. The resources and ideas will be so useful in my work. Thanks Kim!
√..so valuable in giving me loads of takeaway resources and ideas to build my 'bag of tricks' working playfully with children.
√..most useful training with provision of materials to take away and use straight away.
√..Sometimes you leave PD days but feel like you've not gained much in terms of practical skills. Everything was so useful here.
√..I feel like I've got lots of new things for my toolbox. But also I feel very inspired.
√..Fantastic presenter - loved the practicality of it.