The Hero's Journey: Narrative Therapy and Storytelling Strategies That Celebrate The Client's Heroic Response
√...was fantastic - so enthusiastic! Loved it!
√ The whole training was so insightful.
√ I really liked how you can locate your own story in another's.
√ Something so simple as a story can help people, even with complex problems, find solutions.
√ Demystified the magic of storytelling!
√ Can see the magic, richness and power of stories.
√ Stories do give you solutions, options and possibilities.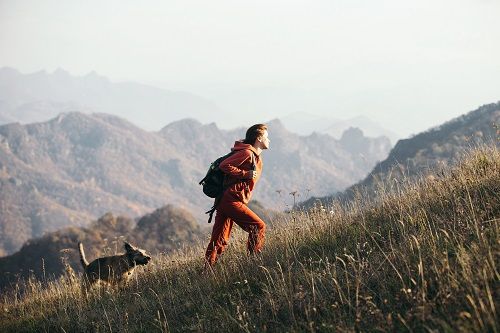 There is no greater power on this earth than story.
Libba Bray

Course Overview:
Learn how to engage in fresh therapeutic conversations through the enchantment of story to explore the hero's journey: from classic folktales and popular Disney versions to the very real story of your client. This therapeutic approach can help children and adults who are facing challenges recognise their own heroic journey. The imaginative and thrilling discoveries will enhance your therapeutic relationships and create opportunities to explore the effects of trauma and loss, and create hope and healing.
This ancient practice of sharing stories facilitates the discovery of the heroic patterns from ancient myths to the way we encounter and overcome obstacles in our own story. Understanding 'The Heroic Journey' (Joseph Campbell) as a template for the way humans grow through their struggles can help clients reflect about their problems and their life's current and past stresses in a new way. Traditional stories contain hidden messages about possible ways of overcoming adversity. Stories use metaphors that can change the way we see ourselves and our world. They help to connect us to each other and help in finding meaning and hope. Storytelling brings together an external therapeutic input with child-directed engagement for healing as it has been practiced by traditional cultures for millennia.
Rather than a session of power points, this training will be interactive and practical with ample demonstrations, group work and brief exercises to develop skills. You will have a chance to consider why storytelling works, how to introduce and incorporate storytelling in counselling, gain a resource of sample stories as well as ideas of where to look for suitable stories for therapy.
Included in the training will be discussion of your own experiences in hearing stories told and how particular stories address common experiences such as: fear of failure, loss of control, loss of happiness, facing evil, seeing that bad things happen, longing for peace and resolution, finding helpers along the way and discovering hope.
You will have the opportunity to:
Understand how stories can facilitate healing and help find heroes
Gain confidence in bringing small stories into therapy
Identify suitable stories
Understand the theory informing this work
Consider the evidence
Experience and discuss the therapeutic uses of story telling
Practise creating and telling stories
Develop ways to incorporate storytelling into practice
Gain a set of story resources to use for counselling
What ideas are explored?
How can stories be used in therapy?
What theory and evidence inform this work?
Does storytelling work for all ages?
When might this form of therapy not be useful?
How can I involve parents?
What are the different types of stories I could use when counselling?
Who Should Attend?
All those who work with children and adults, who want to integrate the power and wisdom of stories into their practice. Psychologists, school counsellors, social workers, teachers, case workers, child and family counsellors, psychotherapists, pastoral workers, other allied health professionals and students of these disciplines.
Workshop Facilitator
Presenter - Kim Billington, Narrative Therapist

Masters in Counselling, Masters in Narrative Therapy and Community Work, Bachelors in Education

Kim is a registered supervisor and counsellor registered as a clinical supervisor with PACFA and ACA. Kim is passionate about training and supervision and is the author of two books for practitioners: A Counsellor's Companion, for those working with children, and Counselling Conversations for those working with adult clients.

Committed to passing forward her ever-evolving counselling skills and knowledge, Kim aims to support and inspire counselling practitioners to develop their own unique creative skills and explore new ways to connect with their clients to support healing and identity growth.

As a dynamic course facilitator, Kim has been running training programs including, Playful Narrative Therapy since 2013 for Sydney Centre for Creative Change. She has been facilitating groups and workshops for over 25 years.
Training Dates and Times


Wednesday 22 June 2022, 2.00pm - 5.00pm AEST
or
Wednesday 19 October 2022, 10am-1pm AEDT
Please note, this is a LIVE and INTERACTIVE training event. We don't record this.
Attending from interstate or internationally?
You can use this time converter to check the exact day and time of this training for your location.
Training Details
Included in the workshop price:
Live online training
3 CPD points/hours
Access to slides and link to create Certificate of Attendance emailed to you
GST
Training Cost
SPECIAL Price $150

Work Paying?
Lucky you!
Send us an email requesting an invoice via the contact page with your name, the dates and name of course/courses you'd like to do and the name of your organisation who you want us to invoice and we will send you an organisational invoice and a registration form.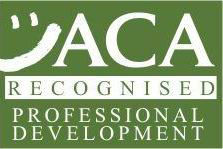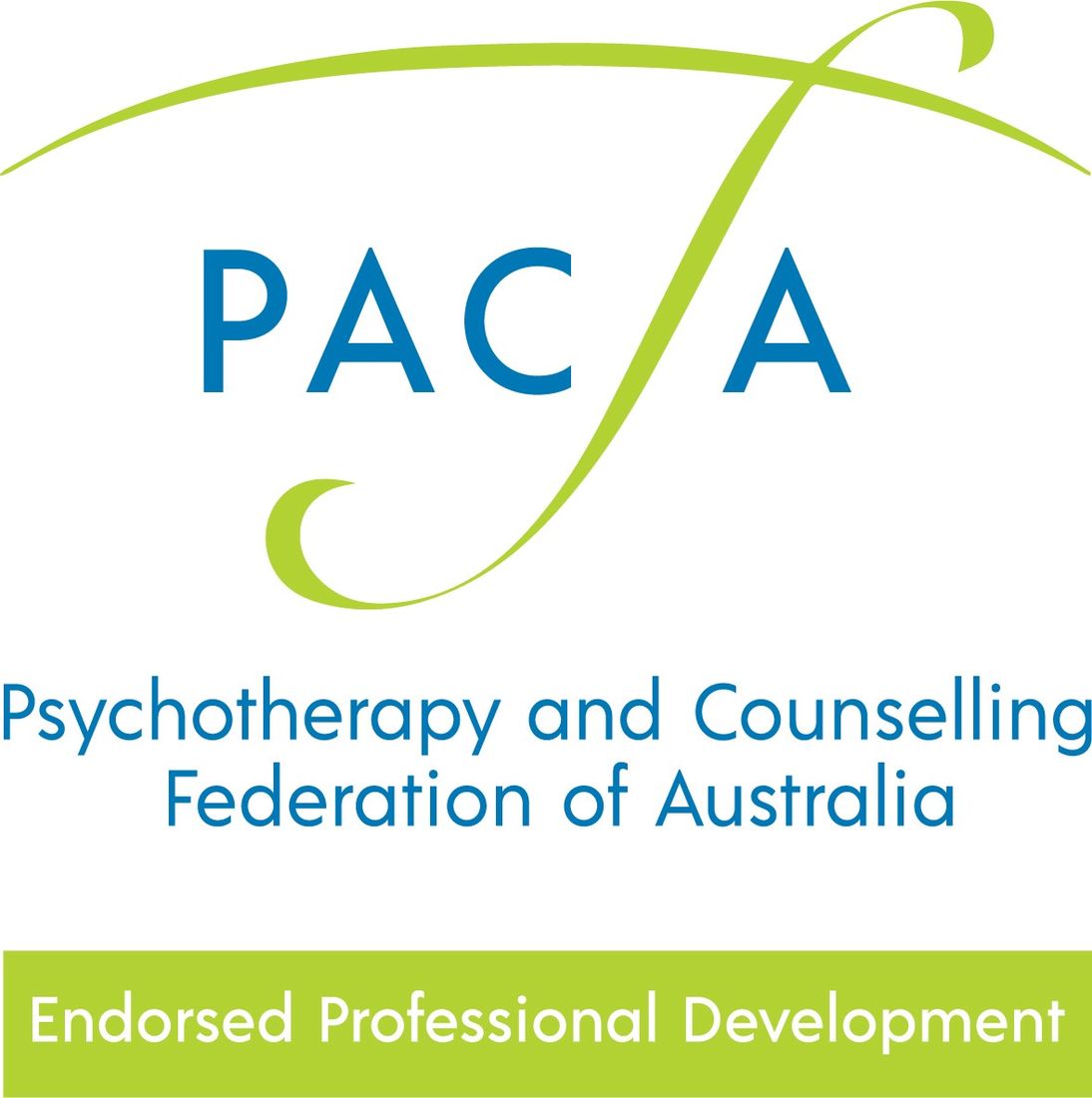 Approved ACA Event for 5 points
What people are saying about Kim's courses...
√..Warm engaging and knowledgeable presenter- Wonderful inspiration and resource with endless possibilities for application. Thank you
√..very practical and useful. This workshop addressed the loss of connectedness of modern life. I found the content unique and unlike any of my formal subject training. Story telling as therapy seems very powerful to me as it gives a human touch that connects.
√..engaging throughout the whole day. Kim's storytelling was mesmerising.
√..wonderful. Kim was well organised, articulate and very personable. She was able to create a "safe environment" that encouraged sharing.
√..very enjoyable. Highly recommended.
√..very interactive and fun! Loved it!
√..excellent! Kim was excellent and respectful and experienced and approachable.
√..created a space where we could be kids again. Kim did an excellent job in engaging everyone with simple, memorable stories that you could go away and use immediately and easily with kids.
√...powerful. Kim has a gentle nature and real ability to tell a story.
√... most useful in being able to interact with others to hear their stories and to reinforce learning about the quality of the stories being recounted.
√....very engaging and well prepared.
√...experiential which really helped me to learn the importance of telling a story. The warmth and non-judgement Kim exuded while teaching made the experiential exercises less anxiety provoking.
√...a great learning experience as it was unexpected - sitting in a circle listening and reflecting was so effective. I enjoyed being reminded of the power of stories through storytelling rather than through learning about the theory behind it. Not only will this be applied to my work, but also to my life.
√...great - so enthusiastic! Loved it! The whole training was so insightful.
√...I look forward to integrating therapeutic storytelling into my clinical practice.
√...really enjoyed the gentle engaging approach. It was respectful and professional.
√...interactive and empowering.