Why Come to Our Workshops?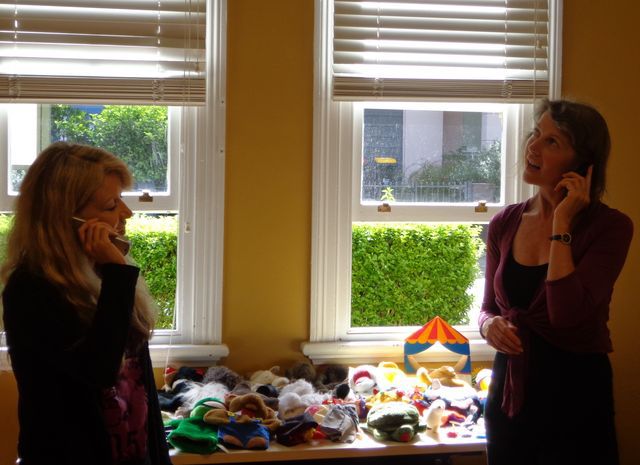 We provide training in creative therapy methods that can help in managing the challenging issues many mental health clinicians experience.
How do I engage children in counselling?
How can I form positive helping relationships with reluctant clients?
How can I manage parents expectations?
What is counselling beyond CBT?
These are some reasons people have chosen to come to our workshops....
I have been working with a boy in Year 6 who had been exposed to domestic violence. His mother was concerned about his behaviour but he really doesn't seem to want to come to counselling with me or be in the room. I am not sure what to do. Provisional Psychologist
Over the last 5 sessions I have been working with a child, but I don't feel I have been able to build adequate rapport. She is distressed when separating from her mum and I think this affects our sessions. I have tried lots of creative games and activities with straws, drawing and finger puppets used to explain situations but while each works for awhile, the child quickly lost interest. What else could I do? Counsellor
I have been referred a 4 year old boy with moderate intellectual delay and am not sure what to do. I am used to using CBT or BSFT and worksheets and rely on the client's ability to disucss their concerns with me. This client is non verbal and uncooperative. I feel really lost about what to do to help him. Social Worker
Managing parents expectation about what I can achieve is one of my biggest challenges I need help to deal with. Psychologist
While I know that many clients respond well to creative therapy methods, I have limited personal funding for resources (and limited creativity in making resouces!). I find it difficult to deveop creative ways to approach issues that will keep clients engaged and also allow them to progress toward their goals. Foster Care Worker
I don't just want to be a competent school counsellor, I want to be a great school counsellor. This can only be achieved I think by learning more and applying what I am learning. School Counsellor
I have just started at my job a few weeks ago and wanted to reconfirm that I am on the right path in working with children and young people. Child and Family Therapist