AutPlay® Therapy Training (webinar version)

Course Overview:
This is a live only 12-hour online training over three consecutive days.
This is an intensive training that focuses on teaching the AutPlay Therapy protocol, an integrative family play therapy approach to working with autistic children and adolescents, neurodivergent children, children with developmental disabilities and their families. AutPlay Therapy emphasizes a neurodiversity affirming an informed approach and harnesses the therapeutic powers of play to help address mental health issues for autistic children and their families. This training presents an overview of autism and other neurodevelopmental disorders. How to build relationship and assess (utilizing several AutPlay inventories) for target goal areas is covered along with parent and child co-change agent processes. Goal areas of connection, emotional regulation, and social navigation are described with example play therapy interventions for each area. The three progressive phases are presented (intake and assessment, structured play interventions, and termination).
Parent/family/child involvement is explained with protocol for working with parents and children as partners in the process. The AutPlay Therapy Follow Me Approach is explained which details how to work with children with little to no engagement and attunement ability creating special play times to improve connection and relationship development. Additional components such as theoretical underpinnings, understanding dysregulation, improving regulation ability, research, and case examples are covered. Several play therapy interventions are explained and demonstrated through session video clips. Experiential activities are presented, and case conceptualization and planning are discussed.
Once you have registered for the training, you will be emailed a pre-training form with a few instructions before your training. This includes instructions for the optional purchase and reading of the book, The AutPlay Therapy Handbook: Integrative Family Play Therapy with Neurodivergent Children by Robert Jason Grant, published by Routledge Publishing.
Learning Objectives:
At the end of the training you will have the opportunity to:
1) Explain autism spectrum disorder and other neurodevelopmental disorders.
2) Describe the components of AutPlay Therapy including conducting an AutPlay Therapy session, theoretical underpinnings, phases of therapy, assessment and screening instruments, and goal planning.
3) Describe the three common primary target areas of AutPlay Therapy.
4) Identify several structured play therapy interventions to use for addressing target areas.
5) Discuss how to involve parents and other family members as co-change agents (partners).
6) Describe the AutPlay model of dysregulation
7) Identify play therapy interventions to address dysregulation issues.
8) Implement the AutPlay Follow Me Approach, designed for children with limited engagement and attunement ability.
9) Describe how to work with parents in implementing AutPlay Follow Me play times at home.
10) Explain research and evidence-based practices in AutPlay Therapy.
11) Outline the theoretical underpinnings of AutPlay, including seminal play therapy theories and other integrated methods.
12) Identify at least 6 AutPlay interventions to increase experiential knowledge.
CE Hours:
Live Online Training – 12
Book Reading – 4


Who Should Attend?
All those working with children and young people in a counselling, case work or education capacity. This training is perfect for mental health and education professionals who work with children with autism and need to gain valuable information for communicating, interacting, and providing care to children with autism. Psychologists, school counsellors, social workers, counsellors, youth workers, case workers, pastoral workers, other allied health professionals and students of these disciplines working with children and young people.
This course is limited to 40 people so book earlier to avoid disappointment.
Workshop Facilitator
| | | |
| --- | --- | --- |
| | | Dr. Robert Jason Grant is a licensed Professional Counselor, National Certified Counselor, Registered Play Therapist Supervisor, and Advanced Certified Autism Specialist. He owns and operates the Robert Jason Grant Ed.D AutPlay Therapy Clinic. Dr. Grant specializes in working with children, adolescents, and families, including working with autistic children, neurodivergent children, and those diagnosed with ADHD and other developmental disorders. He is the creator of AutPlay® Therapy, an integrative family play therapy approach. He is also a Certified Autism Movement Therapy and trained in EMDR (Eye Movement Desensitization and Reprocessing) Therapy, a Post Traumatic Stress Disorder/trauma related therapy for children and adults. |
Training Dates and Times
COURSE DATES and TIMES
Sydney Dates and Times
22, 23, 24 March, 2023 9am - 1pm AEDT (Sydney Time)
US/Canada Dates and Times
21 – 23 March, 2023 3 - 7pm Pacific Daylight Time
21 – 23 March, 2023 4 - 8pm Mountain Daylight Time
21 – 23 March, 2023 5 - 9pm Central Daylight Time
21 – 23 March, 2023 6 - 10pm Eastern Daylight Time
Attending from interstate or internationally?
You can use this time converter to check the exact day and time of this training for your location.
Training Details
Included in the training:
12 CPD points/hours
AutPlay Therapy Certification Certificate will be emailed to you upon successful completion course requirements and post test
GST
What you will need for this training:
A reliable internet connection;
A device (eg computer ideally) that be set up in a fixed position for the group duration with a camera you can keep on and mic you can use for group participation;
A private room for the group, free of distractions to allow you to focus and to maintain confidentiality;
Please have access to the following supplies: paper, crayons or markers, scissors and tape, Legos
Training Cost
SPECIAL PRICE $600AUD

Webinar Information

This training will be offered in a webinar format over a three-day period. The format for the webinar is Zoom. You will be emailed a Zoom link the week of the AutPlay Training. You are responsible for making sure your technology is supportive of this format and ready to go on the first day of the training.
Additionally, you are expected to stay present during the entire training, keep your camera on, and participate in all interactive elements of the training. Once the training has been completed, you will be emailed a training evaluation and post exam. You will need to complete both documents and send them back to the AutPlay office via fax – 855-425-0096, email – autplaytherapy@gamil.com. Once the documents have been received and your post exam scored with an 80% or higher score, you will be emailed your certificate.
Please note, this is a LIVE and INTERACTIVE training event. We don't record this.
CPD/CE Hours
AutPlay Therapy Clinic has been approved by NBCC as an Approved Continuing Education Provider, ACEP No. 6595. Programs that do not qualify for NBCC credit are clearly identified. AutPlay Therapy Clinic is solely responsible for all aspects of the programs. Visit nbcc.org to learn more about NBCC.

Robert Jason Grant Ed.D is an APT Approved Provider #12-318 for continuing education. Most trainings are approved for APT continuing education, but each individual training listing should be reviewed to identify the type and amount of continuing education offered. Visit a4pt.org to learn more about APT (Association for Play Therapy).

Robert Jason Grant Ed.D is a Certified Training Partner for IBCCES (International Board for Credentialing and Continuing Education Standards) #CE159432, offering continuing education for the Certified Autism Specialist and Autism Certificate credentials. Most trainings are approved for IBCCES continuing education, but each individual training listing should be reviewed to identify the type and amount of continuing education offered.
Attendees wishing to receive NBCC, APT, or IBCCES continuing education hours must meet the guidelines established by these organizations. This training is relevant for Registered Play Therapists, Licensed Counselors, Licensed Social Workers, Licensed Psychologists, School Counselors, Certified Counselors, and other Mental Health Professionals.
Due to COVID-19 health concerns, this one-time online event has been approved by APT(American Play Therapy) for (12 hrs) CONTACT CE Hours.
Work Paying?
Lucky you!
Send us an email requesting an invoice via the contact page with your name, the dates and name of course/courses you'd like to do and the name of your organisation who you want us to invoice and we will send you an organisational invoice and a registration form.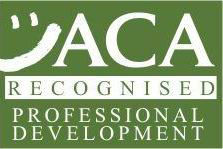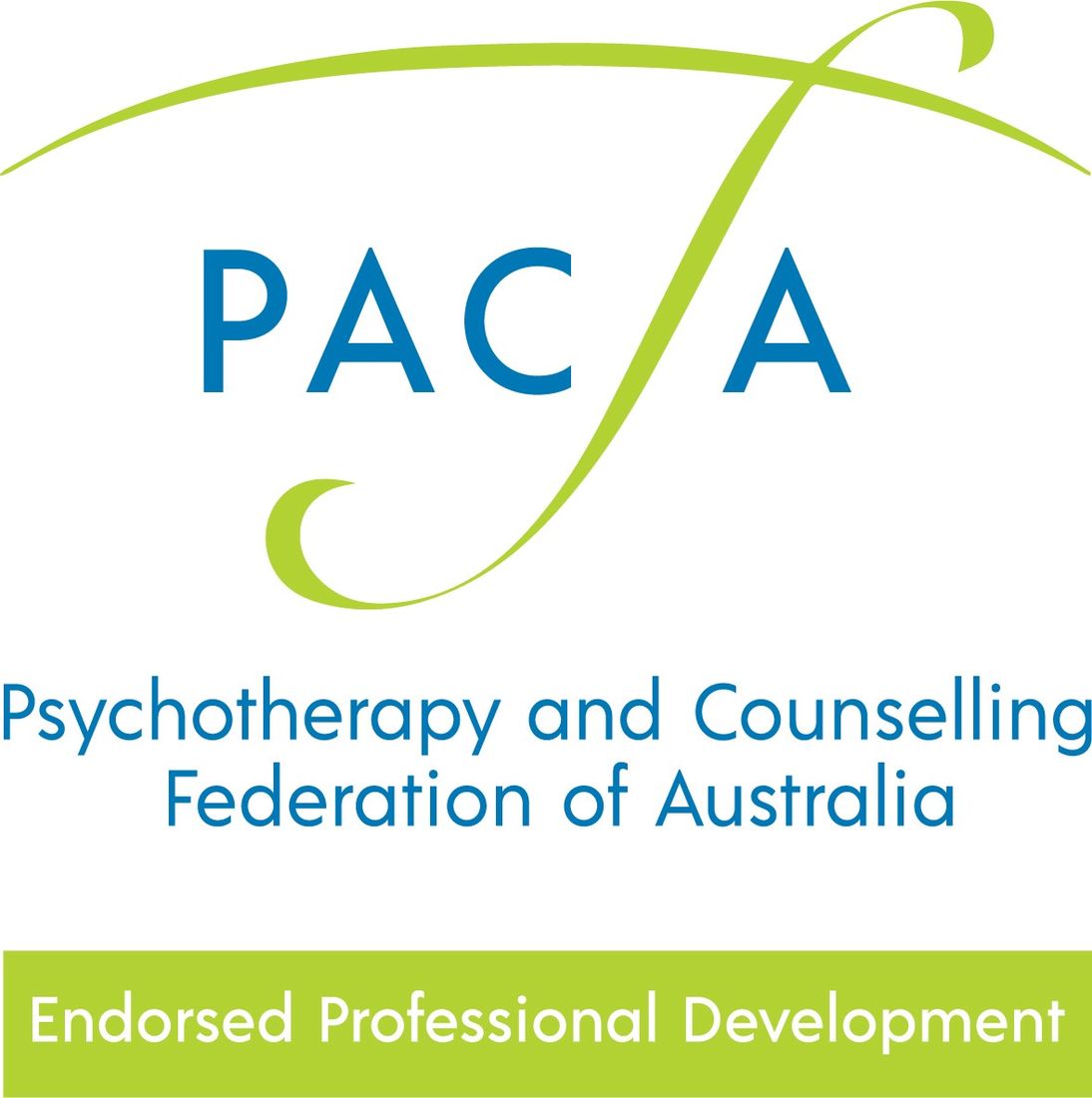 Approved ACA Event for 10 points