Creative Zoom Whiteboard: Making Online Therapy Engaging and Interactive for Children, Adults and Family Groups
"Thanks, you have given me a real confidence boost to use Zoom/ Online platforms!"


"Brilliant session!"
"Really liked applying tools that I would use in a face-to face session and bringing into zoom environment"


Webinar Description
90-minute webinar
Gain confidence and have fun learning to use the digital whiteboard in the Zoom app in this LIVE 90 minute webinar.
This interactive webinar introduces you to a variety of possibilities for therapeutic engagement and process using the Zoom digital platform in online therapy. This technology can enable your clients and family groups to interact with each other and you with creativity and quite a bit of fun.
You and your clients can use the whiteboard together to explore issues, answer questions, draw timelines, choose colours, draw symbols to express emotions and values, and visibly track the evolving conversations and understandings. Some Narrative Therapy examples using the externalising approach will be used to illustrate how to name, scale and map problems using the whiteboard.
This approach to remote therapy is the way of the future. In this webinar, Kim will guide you to explore how this technology can be used in a safe and supportive setting.
The created work can capture the essence of a session, show changes in thinking, be a safe place to look backwards into childhood or forwards into the 'what next?' It can be saved and emailed to your client for their reflection and allow a sense of progress in therapy.
This is the beginning of how therapy and technology will interact over the next decade. Cast aside your fears of needing to be tech savvy, as no IT skills are required. Kim will show you how it's done.
Learning Outcomes
By the end of the webinar you will:
Have a new skill and modality to offer clients
Develop the Narrative Therapy externalising approach to creatively naming, scaling and mapping the client's problems
Find ways to further develop the creative approaches you already use
Date and Time
Live webinar will be run on:
Tuesday 19 July 2022, 6.00pm - 7.30pm AEST
or
Monday 24 October 2022, 6.00pm-7.30pm AEDT
Numbers limited to 15 people.
Attending from interstate or internationally?
You can use this time converter to check the exact day and time of this training for your location.
Presenter - Kim Billington, Narrative Therapist

Masters in Counselling, Masters in Narrative Therapy and Community Work, Bachelors in Education

Kim is a registered supervisor and counsellor registered as a clinical supervisor with PACFA and ACA. Kim is passionate about training and supervision and is the author of two books for practitioners: A Counsellor's Companion, for those working with children, and Counselling Conversations for those working with adult clients.

Committed to passing forward her ever-evolving counselling skills and knowledge, Kim aims to support and inspire counselling practitioners to develop their own unique creative skills and explore new ways to connect with their clients to support healing and identity growth.

As a dynamic course facilitator, Kim has been running training programs including, Playful Narrative Therapy since 2013 for Sydney Centre for Creative Change. She has been facilitating groups and workshops for over 25 years.
Cost
$50
Participant Preparation
You will need to have a device you can use other than your phone (with a camera) so you can participate in this interactive learning webinar.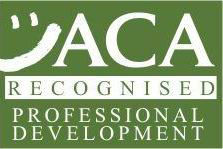 Approved ACA Event for 5 points