Integrating Apps and Technology Based Games in Child Therapy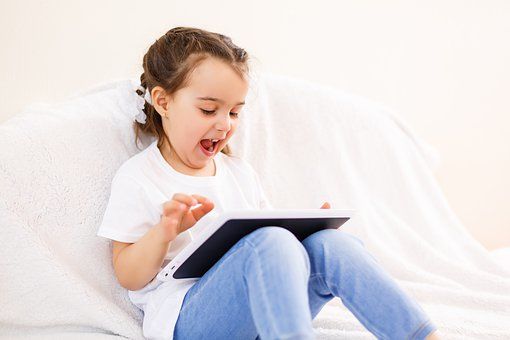 Course Overview:
This live webinar will focus on using apps and technology based games in play therapy when working with neurodivergent and neurotypical children. How, why, and when to use apps will be covered along with specific benefits when working with neurodivergent clients. A review of ethical guidelines and best practice when introducing and using apps and games will also be presented. Several apps and games will be discussed and explored related to addressing needs such as sensory challenges, regulation, relaxation, social navigation, creative expression, and emotion identification.
Approved for 3 APT CE Hrs by Robert Jason Grant Ed.D Approved Provider #12-318 – non contact.
You will have the opportunity to:
Learning Outcomes
Explain how and why apps and technology games can be used in play therapy processes when working with neurodivergent and neurotypical children.
Describe how apps and games can align with various play therapy theories and approaches.
List several apps and games that can be used in play therapy to address a variety of needs.
Who Should Attend?
All those working with children and young people in a counselling or case work capacity. Psychologists, play therapists, school counsellors, social workers, counsellors, youth workers, case workers, pastoral workers, other allied health professionals and students of these disciplines working with children and young people.
Please note, this is a LIVE and INTERACTIVE training event. We don't record this.
Workshop Facilitator
| | | |
| --- | --- | --- |
| | | Dr. Robert Jason Grant is a licensed Professional Counselor, National Certified Counselor, Registered Play Therapist Supervisor, and Advanced Certified Autism Specialist. He owns and operates the Robert Jason Grant Ed.D AutPlay Therapy Clinic. Dr. Grant specializes in working with children, adolescents, and families, including working with autistic children, neurodivergent children, and those diagnosed with ADHD and other developmental disorders. He is the creator of AutPlay® Therapy, an integrative family play therapy approach. He is also a Certified Autism Movement Therapy and trained in EMDR (Eye Movement Desensitization and Reprocessing) Therapy, a Post Traumatic Stress Disorder/trauma related therapy for children and adults. |
Training Date and Times
WEDNESDAY 30 NOVEMBER 2022, 10AM - 1PM AEST (SYDNEY TIME)
Attending from interstate or internationally?
You can use this time converter to check the exact day and time of this training for your location.
Training Details
Included in the training price:
5 CPD points/hours
Access to slides and link to create Certificate of Attendance will be emailed to you upon completion of course evaluation
GST
Training Cost
SPECIAL Price $150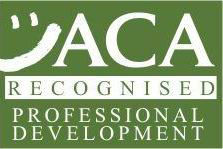 Approved ACA Event for 5 points

Work Paying?
Lucky you!
Send us an email requesting an invoice via the contact page with your name, the dates and name of course/courses you'd like to do and the name of your organisation who you want us to invoice and we will send you an organisational invoice and a registration form.