Excellent webinar!
Really helped my confidence in being able to plan, organise and run an online workshop.
Lovely clear and concise presentation. Great presenter who practices what is preached : )
I certainly feel more confident to be able to start and run my online group session.

Practical Planning for Running Online Therapy Groups
Webinar Description
90-minute webinar
Offering groups online has tremendous benefits including; accessibility, reach, comfort and cost. As real are the challenges of privacy, personal and internet connectivity, and technological skills and confidence.
In this webinar you can learn how to optimise success of your online groups in thorough planning of the why, what, who, how and when. We will be covering practical tips for getting started, managing zoom break out rooms, crying babies, poor lighting, safety issues and privacy concerns.
Learning Outcomes
By the end of the webinar you will be able to:
1) Consider practical ways to prepare for and optimise success running online groups
2) Identify a range of methods to engage and invite participation from group members
3) Review stages of group development and group facilitation tasks for each stage
4) Have had an experience participating in an online group on zoom
Presenter - Jacki Short, Registered Counselling Psychologist, Supervisor and Play Therapist

Jacki is the Clinical Director of Sydney Centre for Creative Change. She has been running groups in her counselling and training practice for over 20 years with children, young people and adults.

Since Covid, she has been running online groups on the Zoom platform and appreciates the benefits it can offer.

Passionate about supporting others to find creative ways to express, explore and resolve difficulties, Jacki loves sharing her insights.
Cost
$50
Date and Time
Live only webinar will be run on:
MON 29TH AUGUST 2022, 7PM - 8.30PM AEST (SYDNEY TIME)
Attending from interstate or internationally?
You can use this time converter to check the exact day and time of this training for your location.
Please note, this is a LIVE and INTERACTIVE training event. We don't record this.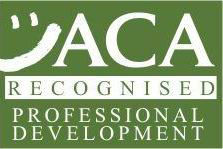 Approved ACA Event for 5 points