"Great workshop! I learnt a creative way to explore family history, values and ambitions without having to talk at length."
Tree of Life: Creative Arts Process for Children,
Young People and Adults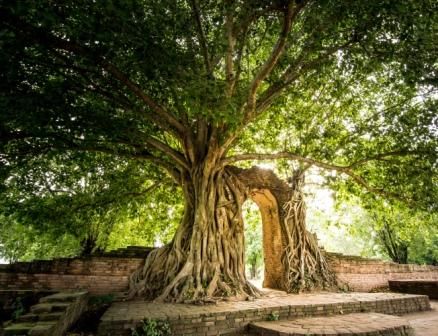 The map of verbal description does not fully represent the territory of lived experience.
Jennifer Freeman
Course Overview:
This half-day live online training introduces you to the theory and techniques to bring the Tree of Life creative arts therapy tool to your clients. This method is a narrative therapy and strength-based tool suitable to use with clients aged eight years and older, individually or in groups. You will also be able to create your own Tree of Life in this workshop.
The Tree of Life can be used after trauma when clients are weighed down by their 'problem story.' When a client is struggling with symptoms such as negativity and ruminations, or finding it hard to reflect on their strengths, or value-laden hopes for the future, this technique can bring a healing perspective. The resulting artwork is enjoyable to draw and a concrete and beautiful symbol of achievements, skills, knowledges, cherished hopes for the future, and what values are held dear. It supports remembering connections with important people in our lives and can be a springboard for identity renewals.
This training will provide evidence-based therapeutic tools to use in brief and longer-term therapy, and enhance your ways to manage trauma in a creative way. No art experience or skills is required.
You will have the opportunity to:
Develop an understanding of the Tree of Life Method - a strength-based creative arts intervention
Explore how identity renewal can be enhanced through this expressive art
Consider Narrative Therapy's 'alternative' story development, to help people reclaim their lives from the grip of the 'problem' story
Experience the power of telling your story in your own way, using structured and safe questions
Reflect how, as a worker, you are also on a journey, and have learnt important skills from family and community members
Bring to awareness your own strengths and dreams which can enhance self-care and resilience through hard times
Take home your own symbolic tree drawing and have the workshop manual to support your practice with clients
What ideas are explored?
What is the Tree of Life method?
What theory informs this work?
Does this work for all ages?
How can I use this method in safe and respectful ways
Who Should Attend?
All those working in a counselling, teaching or case work capacity who want to work in more engaging, strength based and creative ways. Psychologists, school counsellors, social workers, counsellors, youth workers, case workers, teachers and group facilitators, pastoral workers, other allied health professionals and students of these disciplines will find this technique valuable in the gathering of stories of strength and community skills and values.
Workshop Facilitator
Presenter - Kim Billington, Narrative Therapist

Masters in Counselling, Masters in Narrative Therapy and Community Work, Bachelors in Education

Kim is a registered supervisor and counsellor registered as a clinical supervisor with PACFA and ACA. Kim is passionate about training and supervision and is the author of two books for practitioners: A Counsellor's Companion, for those working with children, and Counselling Conversations for those working with adult clients.

Committed to passing forward her ever-evolving counselling skills and knowledge, Kim aims to support and inspire counselling practitioners to develop their own unique creative skills and explore new ways to connect with their clients to support healing and identity growth.

As a dynamic course facilitator, Kim has been running training programs including, Playful Narrative Therapy since 2013 for Sydney Centre for Creative Change. She has been facilitating groups and workshops for over 25 years.
Training Dates and Times
Monday 25 July 2022, 2.00pm - 5.00pm AEST
OR
Tuesday 18 October 2022, 10am-1pm AEDT
Please note, this is a LIVE and INTERACTIVE training event. We don't record this.
Attending from interstate or internationally?
You can use this time converter to check the exact day and time of this training for your location.
Training Details
Included in the workshop price:
3 CPD hours
Access to slides and link to create Certificate of Attendance
GST
Live online training
Training Cost
SPECIAL Price $150

Work Paying?
Lucky you!
Send us an email requesting an invoice via the contact page with your name, the dates and name of course/courses you'd like to do and the name of your organisation who you want us to invoice and we will send you an organisational invoice and a registration form.
What people are saying about this course:
√..Great! Kim was a wonderful and engaging presenter. I have learnt a lot about how to use this in my therapy work.
√..practical and experiential.
√..clear demonstration of great tools to use with young people and to support direction through creativity and drawing.
√..a good way to learn about a person (client) rather than seeing them for their referral or presenting issue. Great to get the bigger picture and understand where they come from.
√..Great session. Interactive. Generated thought and reflection.
√..a useful art therapy approach suitable to a wide range of clients and able to be adapted.
√..Framework to open discussion. Feels safer to discuss personal information using the tree, Visual is powerful and can be built on – like the 'work-in-progress' feel.
√..I'm working with a 10 & 12yr old at school and this will be a great tool!
√..The storytelling was emotive and powerful. I like the curious nature of this tool.
√..Very resourceful. Backs up my knowledge and gives me confidence to continue.
√..was an excellent training - valuable to counselling role and useful tools.
√..Fantastic presenter - loved the practicality of it.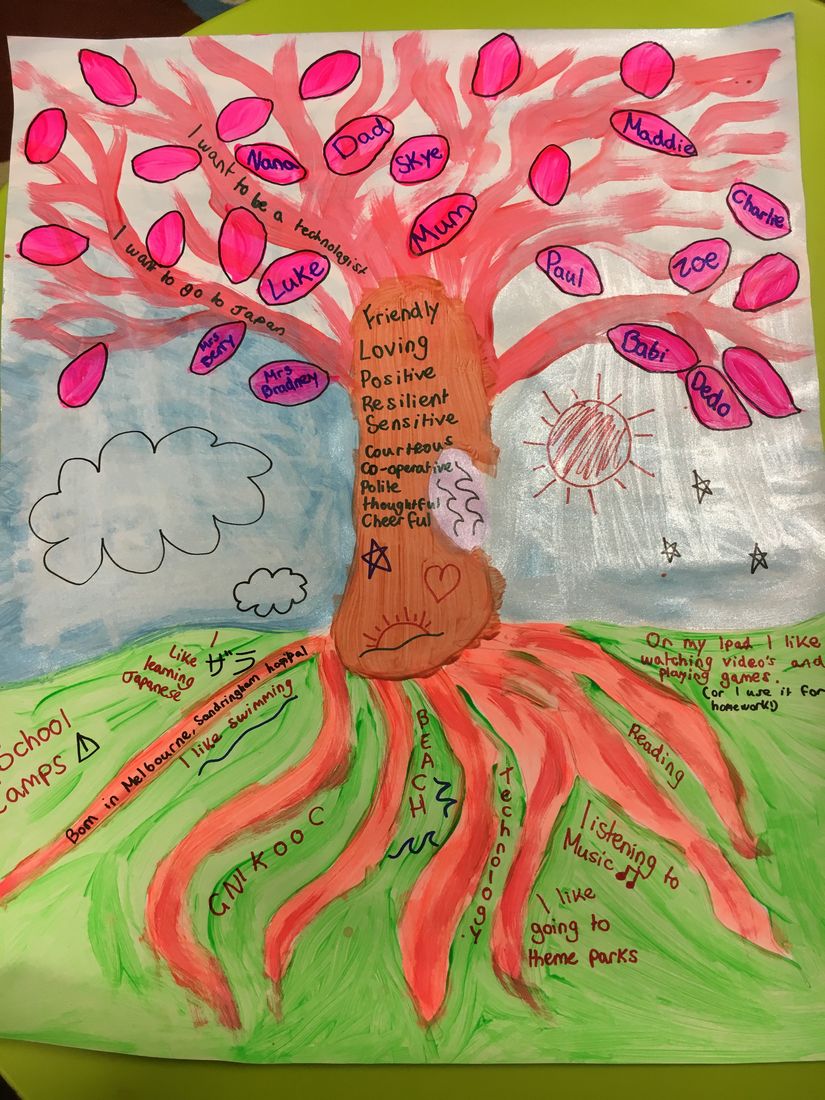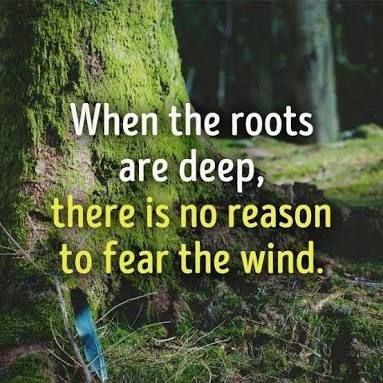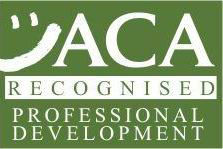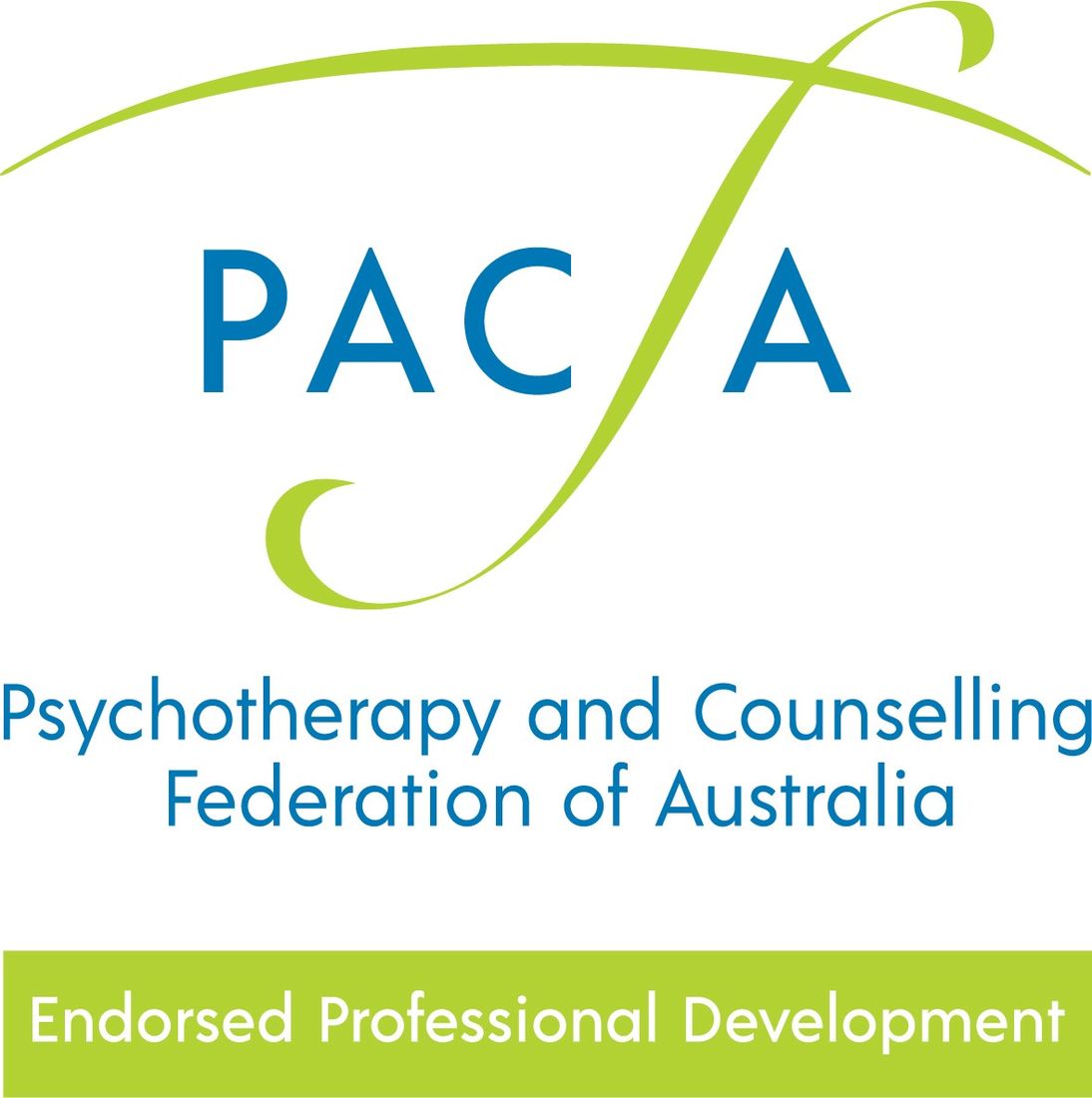 Approved ACA Event for 5 points